Ida Rubin, Esq.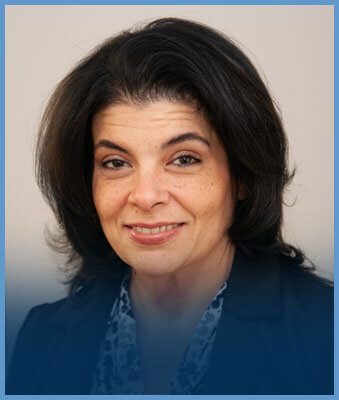 Ida Rubin, Esq.
Associate
Ida Rubin is more than just a legal expert; she understands that Family Law cases can be overwhelming, stressful, and emotionally taxing. Which is why she provides not just legal representation, but also emotional support to her clients. As an Attorney at Edens Law Group, Ida brings clarity to those she works with.
Before joining the Edens team, Ida earned her Bachelor of Arts degree in Political Science and International Relations from Florida International University. She then went on to attend Northwestern University School of Law for her J.D. Currently, she is admitted to practice law in both New Jersey and Florida.
What inspires Ida most about her work is the guidance she gives her clients during such a tumultuous time in their lives. Her aim is to bring a sense of peace and calm to what is an extremely hard time for many. Ida believes that listening and understanding her client's needs first is the key to a successful process no matter the case they face.
In her free time, Ida can be found spending time with her blended family while also serving as caretaker to an elderly parent. For fun she enjoys trivia nights, cooking, taking in biographies, and watching her hometown team, the Miami Dolphins.